Attraction in Monteverde
Discover the top things to do in Monteverde
At Monteverde Lodge & Gardens, our setting high in the Tilarán Mountain Range of Costa Rica makes us one of the best hotels for experiencing the beauty and exhilaration of the Monteverde Cloud Forest Reserve. As a guest of our hotel, you'll enjoy access to a diverse range of experiences, expeditions and attractions. From our onsite gardens teeming with native Costa Rican flora and fauna to nearby destinations like the Santa Elena Reserve and the CuriCancha Nature Reserve, unforgettable adventures await.
When planning your Costa Rica visit, the staff at Monteverde Lodge & Gardens is available to assist you with arranging cloud forest expeditions, horseback riding outings, zip line canopy tours and much, much more.
The trail system of the Monteverde Cloud Forest Reserve offers short, intermediate and long hikes that wind through varying forest. There is recovered secondary forest and primary, untouched forest. The lower part of the reserve is warmer, with drainages and a small waterfall. A longer hike leads up to the Continental Divide, through the dwarf forests that have adapted to the winds that continuously sweep the ridgeline. This reserve is the best place to observe the Resplendant Quetzal, which if you're lucky can be seen January through July.
The Santa Elena Cloud Forest Reserve is located in the area of Monteverde, about 7 km north of the town of Santa Elena, from which its name originates. Located in the Caribbean part of the continental division, at an average height of 1600msnm, this Reserve is bathed by the north trade winds creating a cloud yell system that is maintained almost all year round, leading to the development of an exuberant diversity of plants that give life to an evergreen Magic Forest.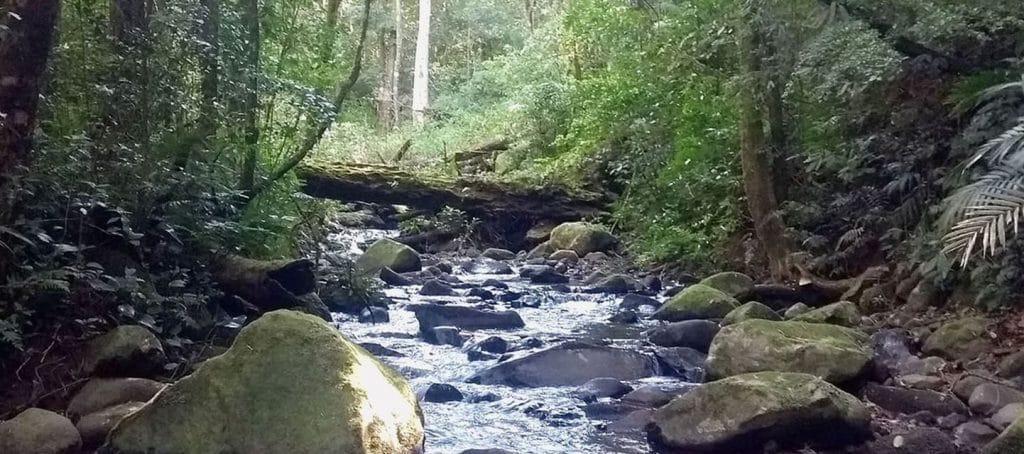 Curi-Cancha is a birdwatcher's paradise. The Resplendent Quetzal, Three-Wattled Bellbird, Blue-Crowned Motmot, Orange-bellied Trogon, and many others are frequently seen. Indeed, over 200 species of birds have been observed making their home in Curi-Cancha. Frequently sighted mammals include armadillo, coati, agouti, kinkajou, ocelot, two-toed sloth, and three species of monkey: mantled howler, white-faced capuchin, and spider monkey.

Spend the morning or afternoon in our gardens. There are several places where you can read, meditate, bird watch or just sit on a bench and wait for the Cloud Forest to reveal itself to you.